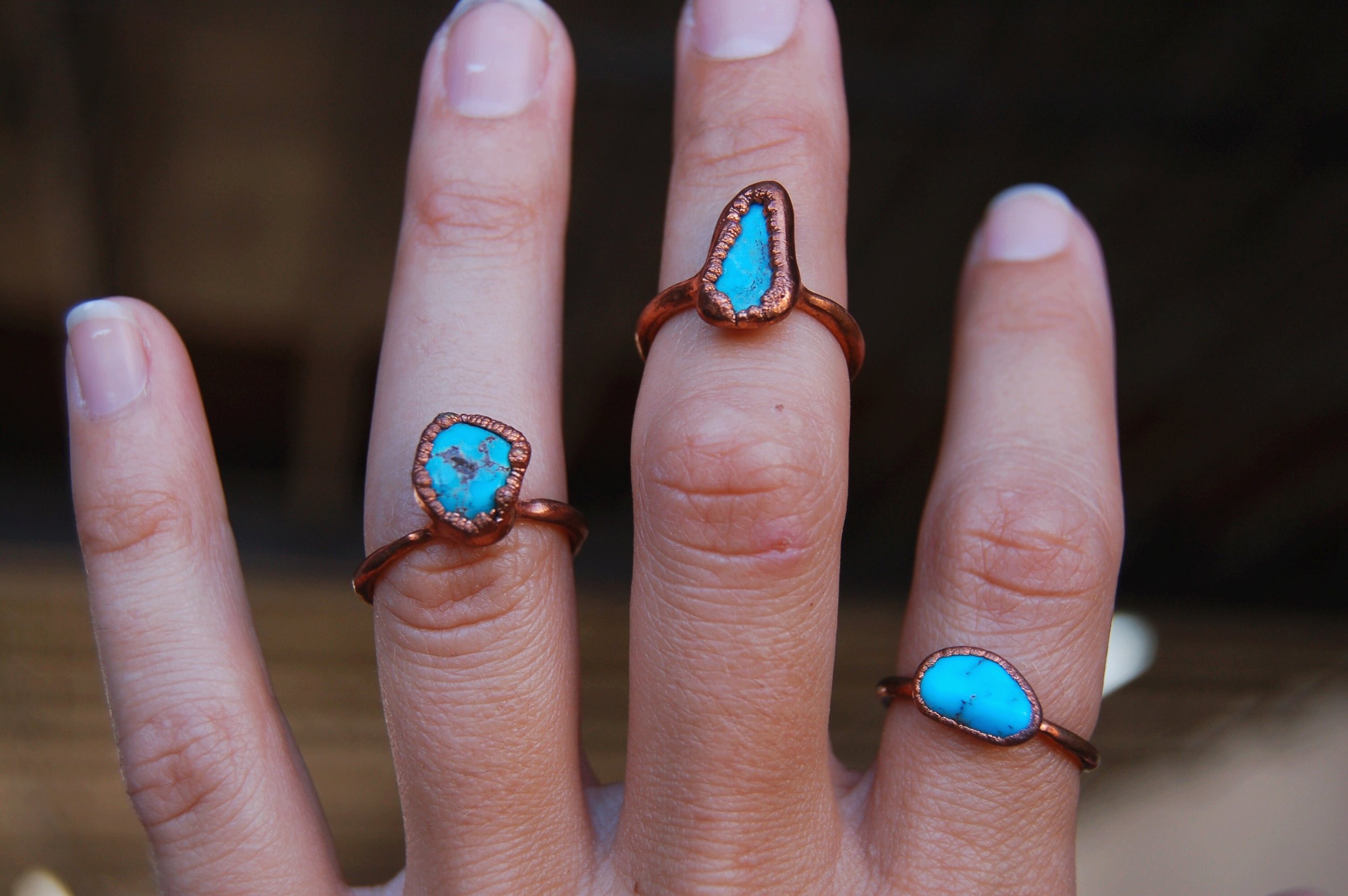 Turquoise Copper Rings
These little Turquoise rings have so much heart and soul. Turquoise is a symbol of friendship and makes a great gift to give. It protects you from negative energy and brings good fortune. It just so happens to be one of the oldest protection amulets around, just ask the ancient Egyptians. Turquoise is a stone of great wisdom making it excellent for teachers and those who wish to enhance their spiritual journey. It assists with speaking one's truth and allows for ease of communication.
Ready To Ship
Electroformed Raw Copper
Turquoise
Rings are listed from left to right
Left Ring - Size 8
Middle Ring - Size 6
Right Ring - Size 7.5
Handmade in the USA. Handle with care. Keep away from water, humidity, chemicals, etc.
© Design is copyright of Unicorns Love Sugar Moonbeams
sold out