New Moon Scorpio Ritual Kit - "Transform"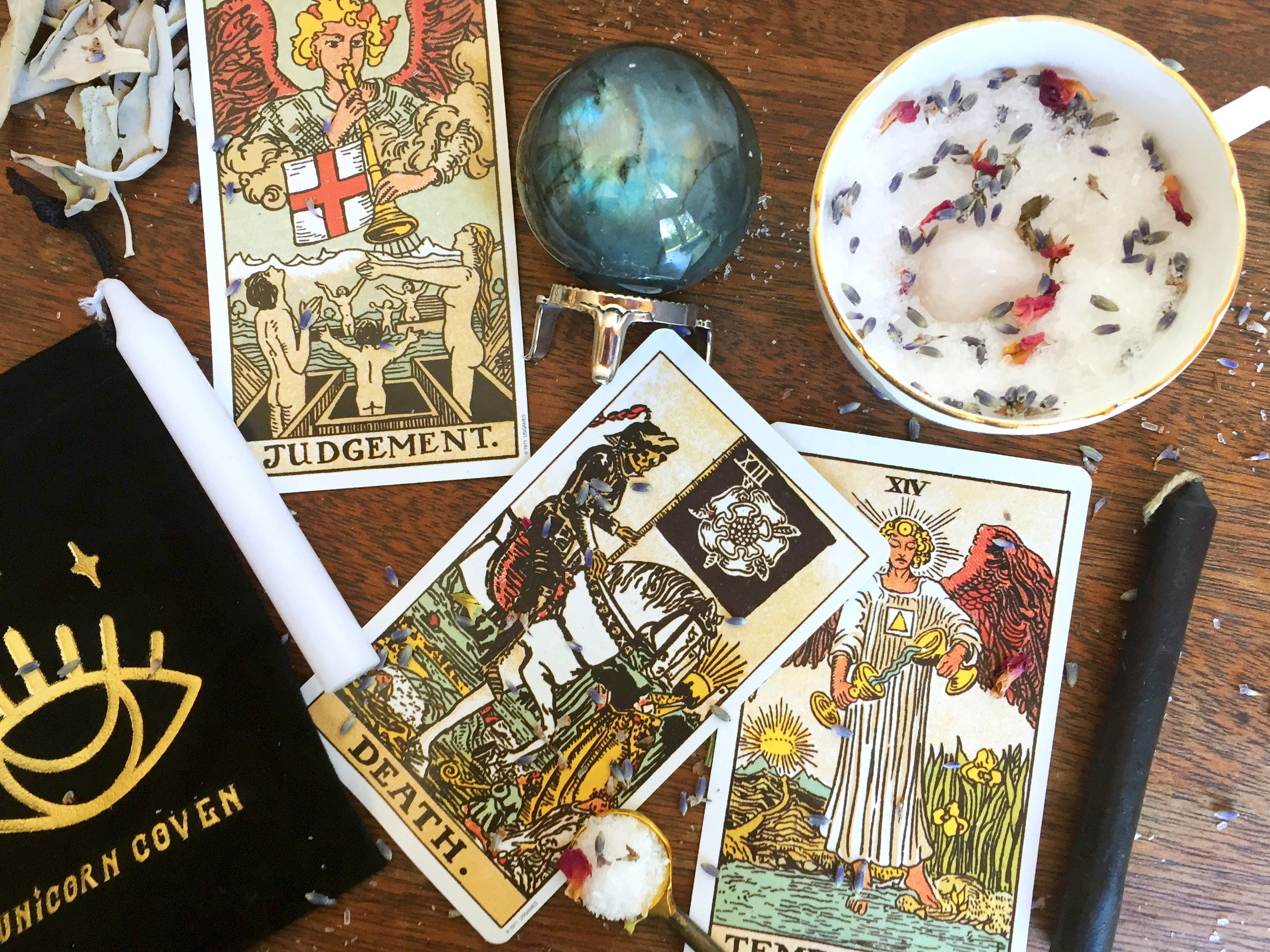 New Moon Scorpio Ritual Kit - "Transform"
Each new moon is the perfect time to start fresh by setting clear intentions while utilizing the energy of the sign surrounding the moon. This energy is brief and powerful and can create the change you seek.
The 'Transform' ritual kit is designed to help you channel the Scorpio New Moon to bring transformation, insightful guidance and focused determination. Scorpio challenges you to find your greatness by shedding your old skin, releasing that heavy baggage and allowing for your rebirth. This kit encourages the courage and confidence needed to let go while still honoring your old self. Letting go of the old allows space for the new to come about. Transformation is never an easy process but with this ritual kit it can be a valuable experience backed by Scorpio's intuitive guidance, sheer determination and powerful and balanced energy.
Kit includes:
1 Black Velvet & Gold Foil "Unicorn Coven" Mojo Bag
1 - 40mm Labradorite Sphere w/ Silver Stand
1 - 4 oz Rainbow Moonstone Charged Ritual Bath (features special blend of floral and spicy essential oils, herbs, flowers and rainbow moonstone crystal)
1 Black Chime Candle
1 White Chime Candle
1 oz. Loose Sage & Charcoal Disc
Ritual Kit Instructions
Please order by Monday, November 13th to ensure delivery by the 17th *Priority Mail Only* (Cannot assure on time delivery for International orders)