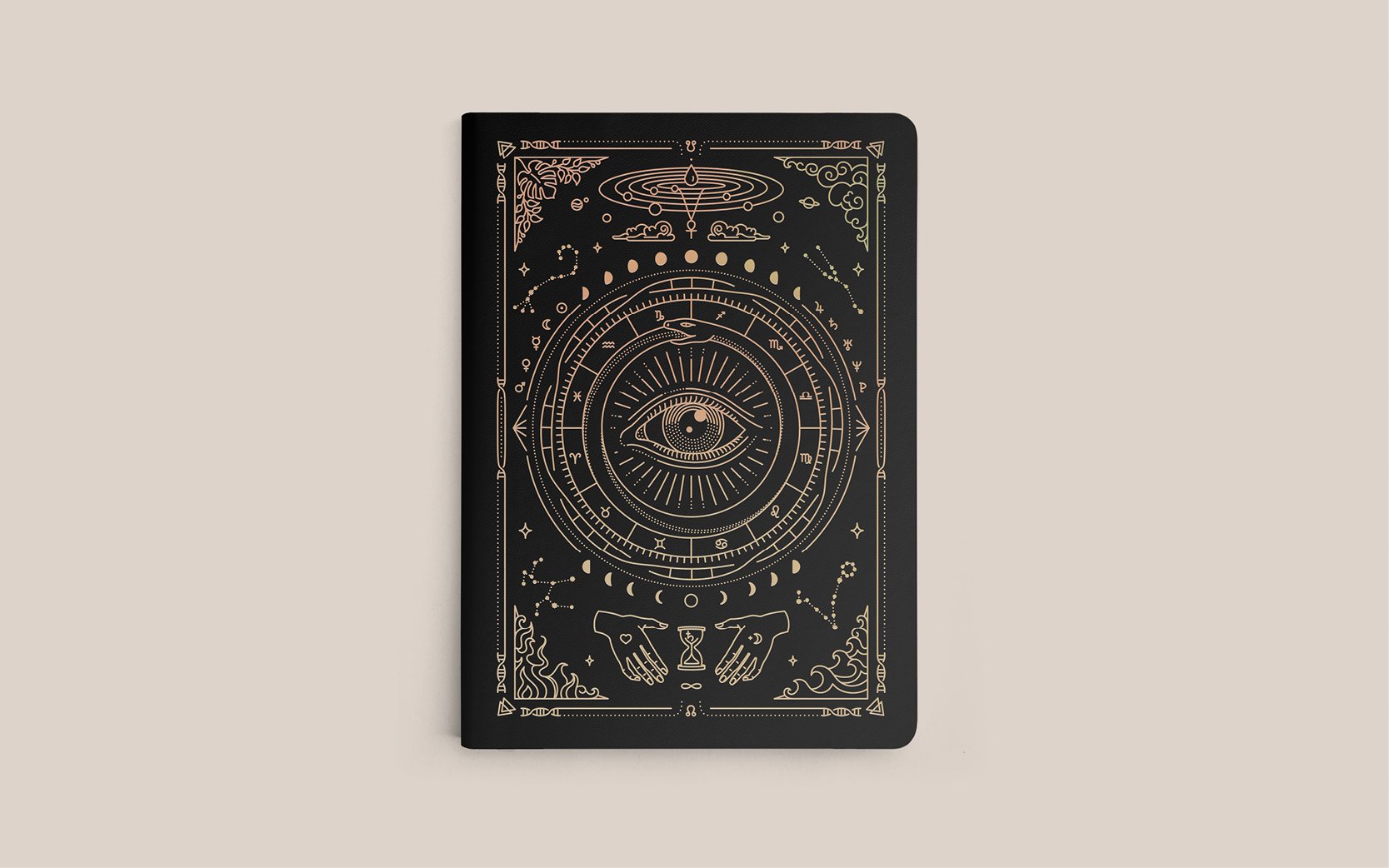 Magic Of I Notebook
Don't miss out on this stunning 80 page lined notebook that is a complimentary companion to the Magic of I Astrological Daily Planner, for all of your journalling purposes. Use it to expand on your astrological insights, write down new and full moon rituals, or add your daily observations of the unfolding astrological events. Writing down your thoughts and feelings always helps you get to the heart of the matter. Let this beauty of a notebook assist you in gaining that clarity.
Uncoated ebony cover, stunning holographic gold foil design, singer sewn spine, full colour printed ends, ruled Ivory FSC sustainable stock paper.
Limited Inventory and will not be re-printed after they are sold out.
Ready to Ship

Made by Magic Of I

Gold Foil Artwork

Sustainable Paper