Intergalactic Moonbeam Mugs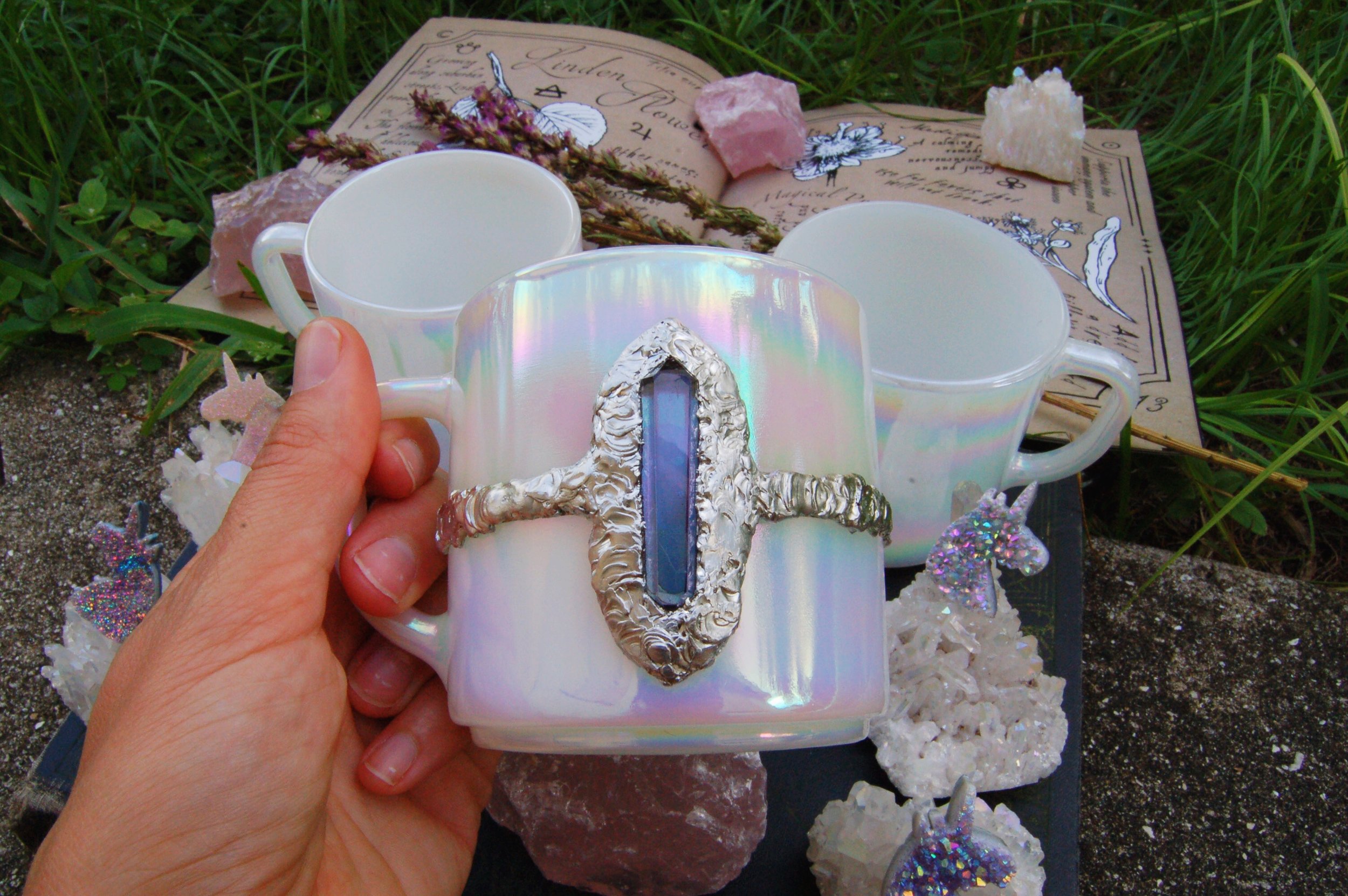 Intergalactic Moonbeam Mugs
For the Unicorn at heart who wants to feel majestic and tuned in while enjoying that blissful morning cup of coffee or tea from a magical vessel beaming with rainbows and positive crystal vibrations.
Handmade in the USA
Vintage Federal Glass Mug
Food Safe Tin
Celestial Aura Quartz Crystal
Handwash Only
Non-Microwavable
Mugs will vary slightly due to crystals and handmade nature of item.
Just over 3" in height, 3" diameter, 8.5 oz
Ships in 2-3 weeks
*Please be aware that these are vintage glasses and will show some signs of wear. There are only so many available in the world so these are available in limited supply.
© Design is copyright of Unicorns Love Sugar Moonbeams