Theia Higher Vibrations Ring Dish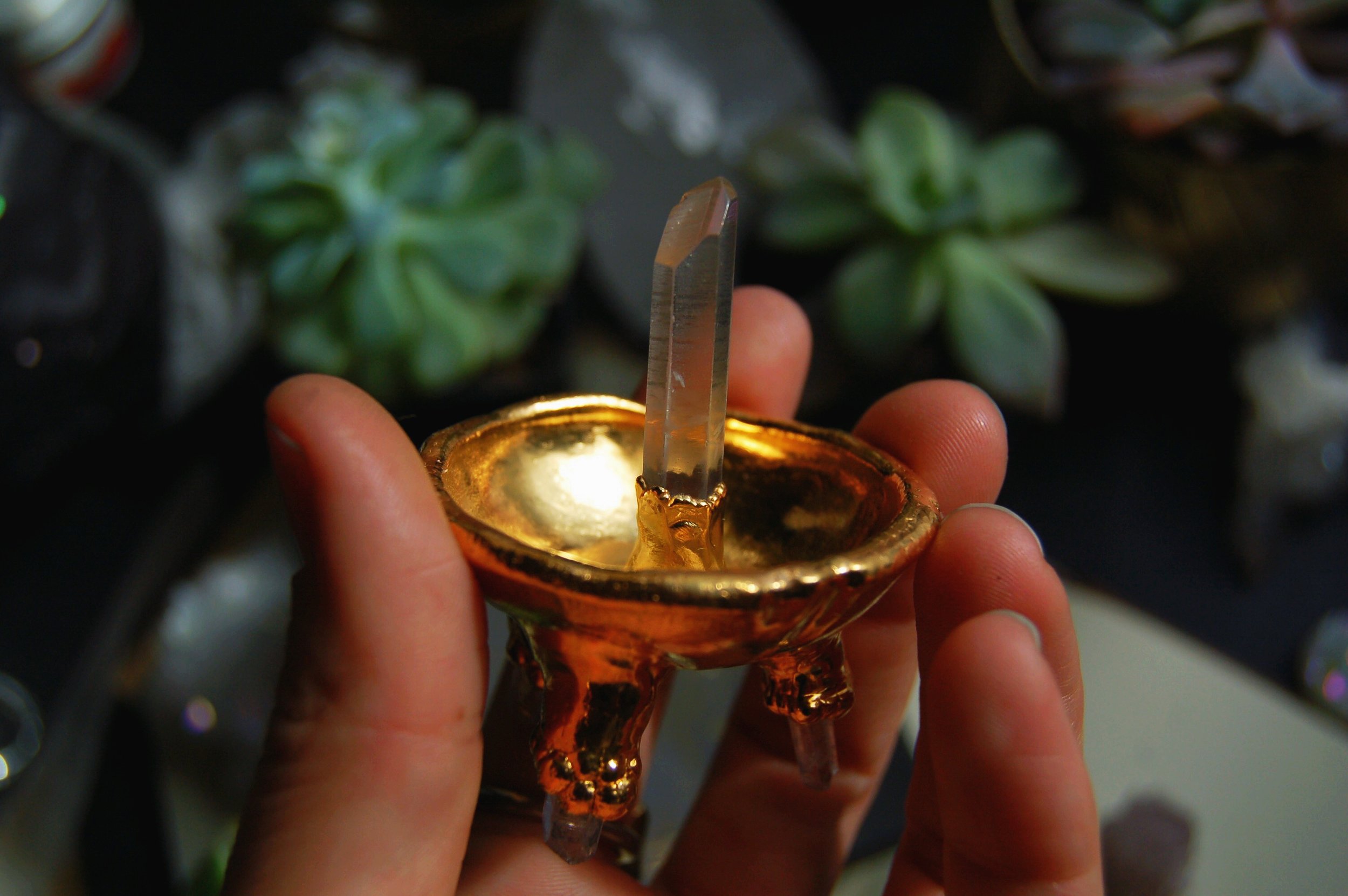 Theia Higher Vibrations Ring Dish
This ring holder is inspired by witchy cauldrons and my obsession for a good clawfoot tub. Clear Quartz is a natural amplifier and cleanser which makes this dish the perfect place to leave your rings after a long day to enhance the Magick inside your crystal and gemstone rings. Gold and Clear Quartz are both known to be master healers, cleansing and amplifying any crystal or stone they come into contact with. Pictured here is the Theia edition, inspired by the Goddess of sight and the shining ether of the bright blue sky. She is credited with endowing gold and silver with their intrinsic brilliance and value.
Handmade In The USA

24k Gold Plated Pure Copper

4 Raw Clear Quartz Crystals

Completely handmade in the USA.

Contains 4 natural clear Quartz crystals.

Holds several rings at once.

Very sturdly little guy.

Each will vary as the crystals are all unique and the bowls are hand forged.

Made To Order

Ships in 2-3 Weeks

Also available in Copper, Black Patina & Rhodium (Non Tarnish Mirror Silver Finish)

The bowl is formed by hand out of copper and Electroformed over countless hours for a solid little ring dish.
© Design is copyright of Unicorns Love Sugar Moonbeams
sold out