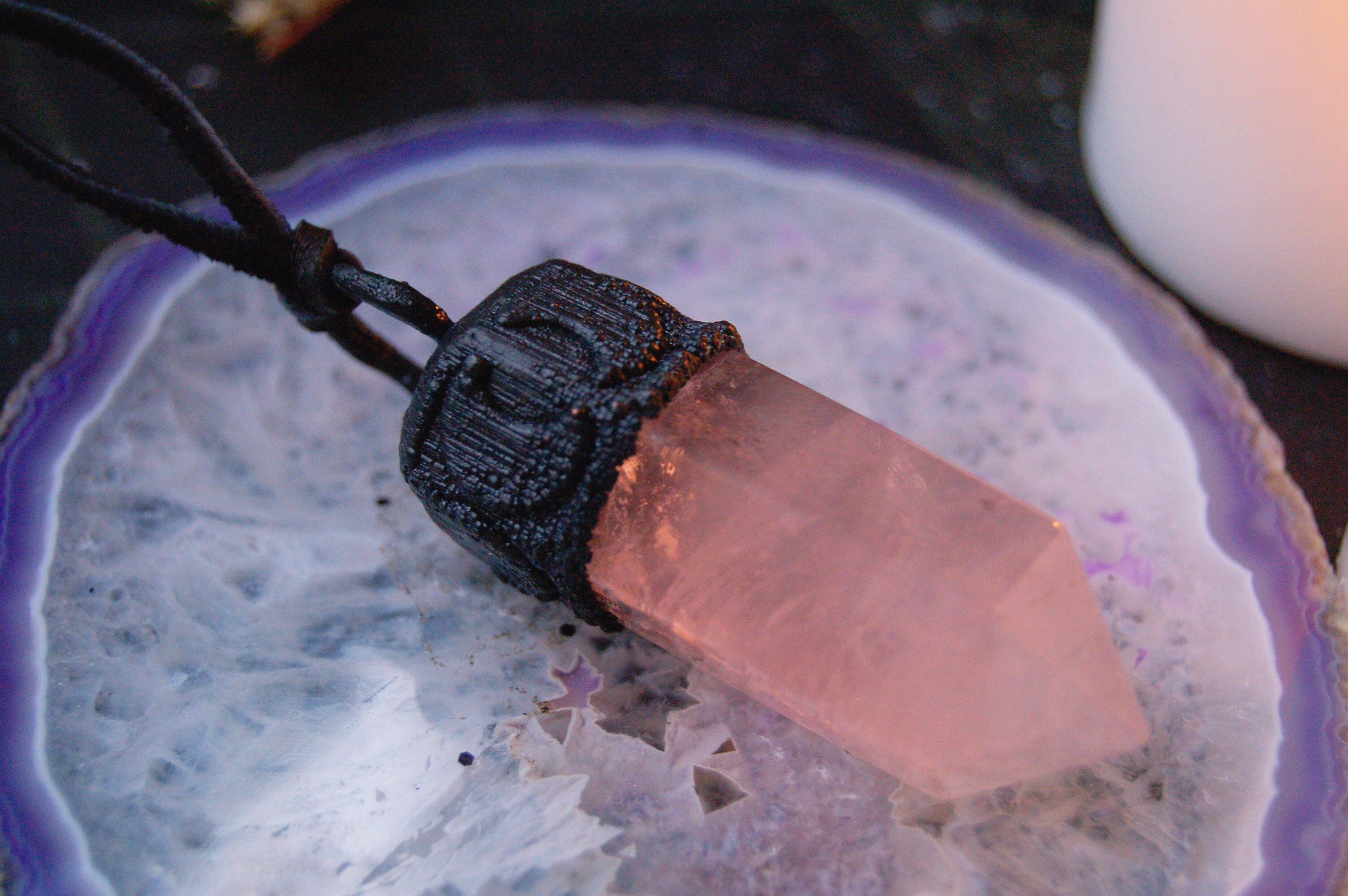 Dark Moon Dark Heart
Live by the moon, love by the moon. This darling Rose Quartz point with a Triple Goddess symbol adorning its 6 facets invokes the loving energy of the moon, promoting self love and romantic love.
Rose Quartz is the crystal of unconditional love and aids with compassion and peace. The Triple Goddess symbolizes Maiden, Mother and Crone as the lunar cycle and the energy surrounding the waxing, full and waning phases of the moon serving as a reminder of where you've been, where you are and where you are going in the cycle of life.
Handmade in the USA
Rose Quartz Generator Crystal Point
20" Soft Black Leather Cord
Sterling Silver Clasp and Wire
Blackened Electroformed Copper
Stones will vary in size (1"-1.5"), shape and color.
Ready To Ship in 2-3 weeks
Handle with care. Keep away from water, humidity, chemicals, etc.