Chrysocolla Tumbled Stone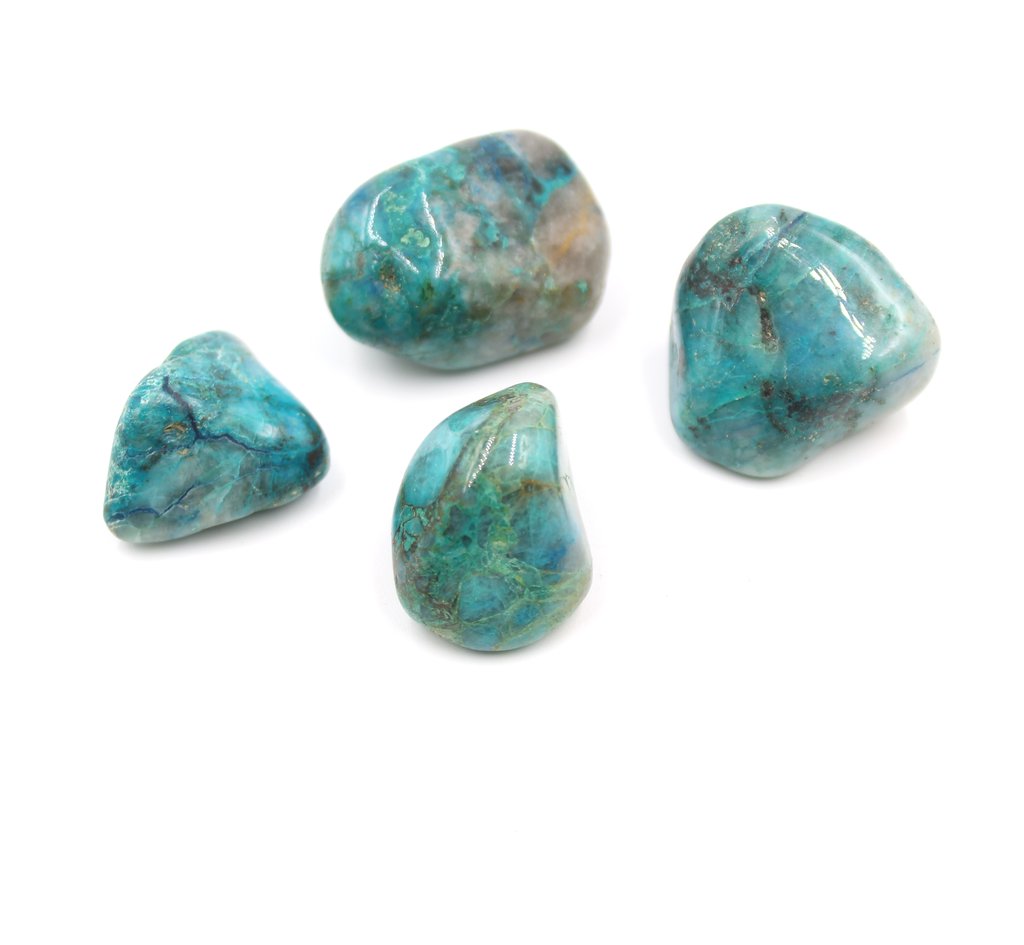 Chrysocolla Tumbled Stone
Chrysocolla is a stone connected to the Throat and Heart Chakras, allowing for good communication, self expression, and empowerment. It empowers your feminine energy by teaching the power is vest expressed through gentleness. It is a stone of the Goddess, and those who resonate with it will likely feel her ancient and enduring energies rising within themselves. A calming stone, Chrysocolla is great for diminishing anxiety related to seclusion, nervous disorders, and dispelling highly charged situations.
*Each stone is intuitively picked just for you!
Large Tumbled Stone

Each Stone if One of a Kind

Ready to Ship!