Witchy Black Kyanite Blades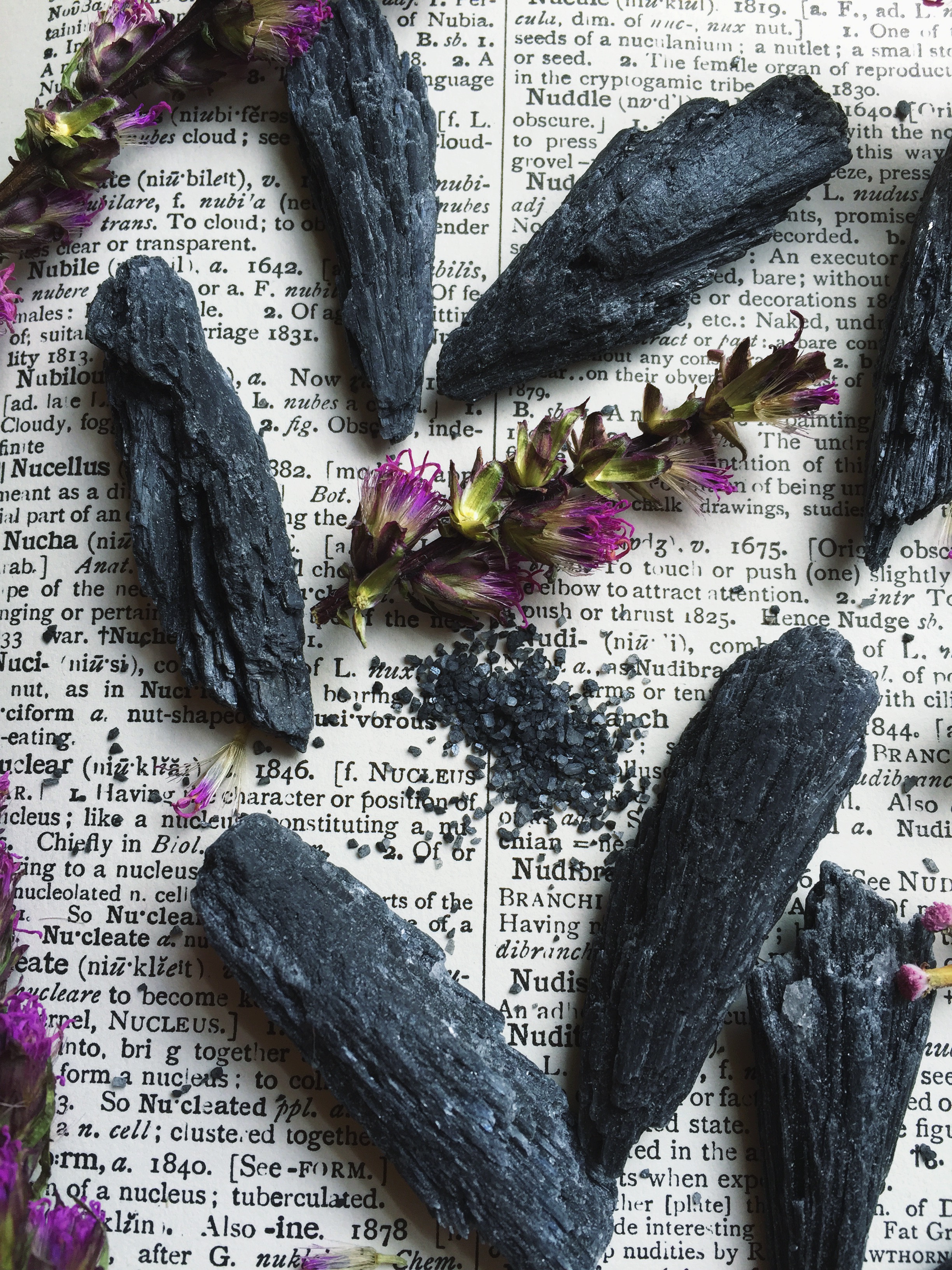 Witchy Black Kyanite Blades
Witch brooms, dark angel wings, raven's wings, or whatever else you can come up with, these Kyanite fans have a lot of pizzazz! Kyanite has a natural flair for conflict mediation and assists to open up the lines of communication between people. Keep a piece of Kyanite by your side to help in sticky situations where misunderstanding and conflict can be possible. This dark beauty brings calming, tranquilizing energy to the body and helps center you for meditation and dream work and dream recall. Black Kyanite is especially beneficial in that it rarely needs cleansing and absorbs negative energy very well. Place this crystal all over your house for peace and protection from unwanted bad vibes.
Raw Kyanite
Small measures around 1-1.5"
Large measures around 2-3"